The name Zion means a place of peace and refuge, and with 146,00 acres of cliffs, canyons and diverse plant and animal life, the park is aptly named. The park is distinguished by Zion Canyon's steep, red cliffs accented with massive sandstone walls of cream and pink that soar into a brilliant blue sky. It's an environment of magic and natural fascination that will challenge what you thought of nature's capabilities.
Zion National Park features iconic hikes like The Narrows, a popular wading hike, Observation Point and Angels Landing, which has been noted as one of the "top 100 desert peaks to do", and a complimentary shuttle system makes it easy for visitors to experience the Zion Canyon Scenic Drive that cuts through its main section, leading to forest trails along the Virgin River. Come and drink in the natural beauty that is Zion National Park.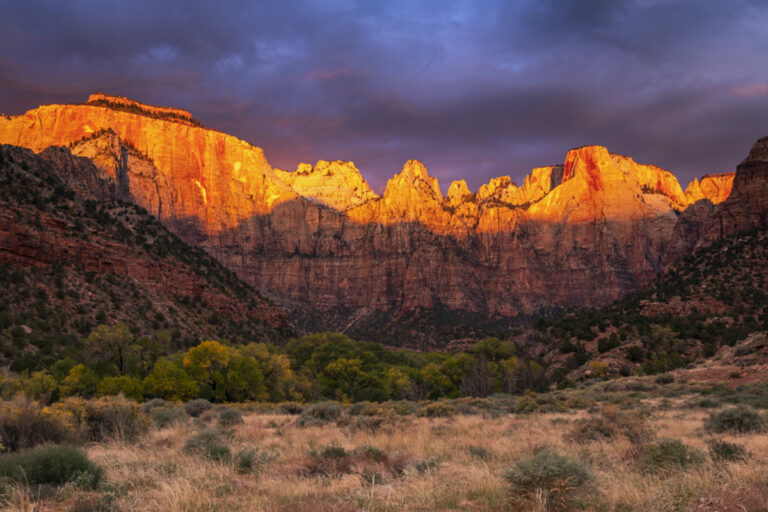 The Zion shuttle system is free to visitors and begins operation from the Zion Canyon Visitor Center at 6 a.m. every morning. Shuttles depart from each stop frequently, usually only 6-10 minutes apart. The last shuttle will leave the Temple of Sinawava at 8:15 p.m. everyday, and generally arrives back to the Zion Canyon Visitor Center around 9:00 p.m. Although there are no private vehicles allowed inside the park, visitors are welcome to walk in or rent a bike from one of the many bike shops around St. George or Springdale.
Inhale
Stay and recover… naturally… actively
Exhale